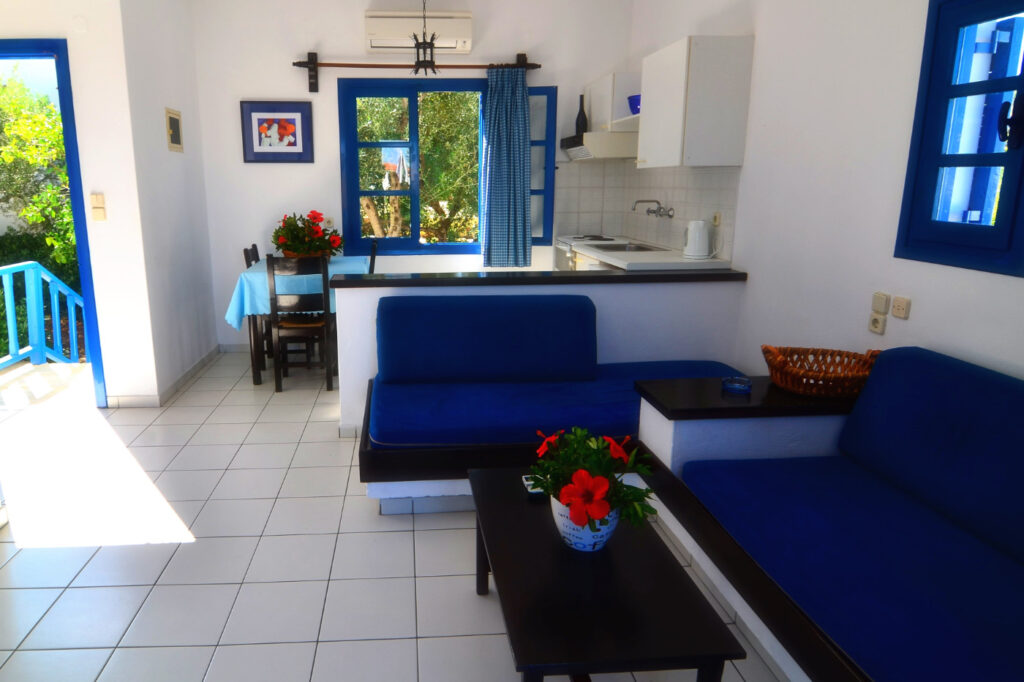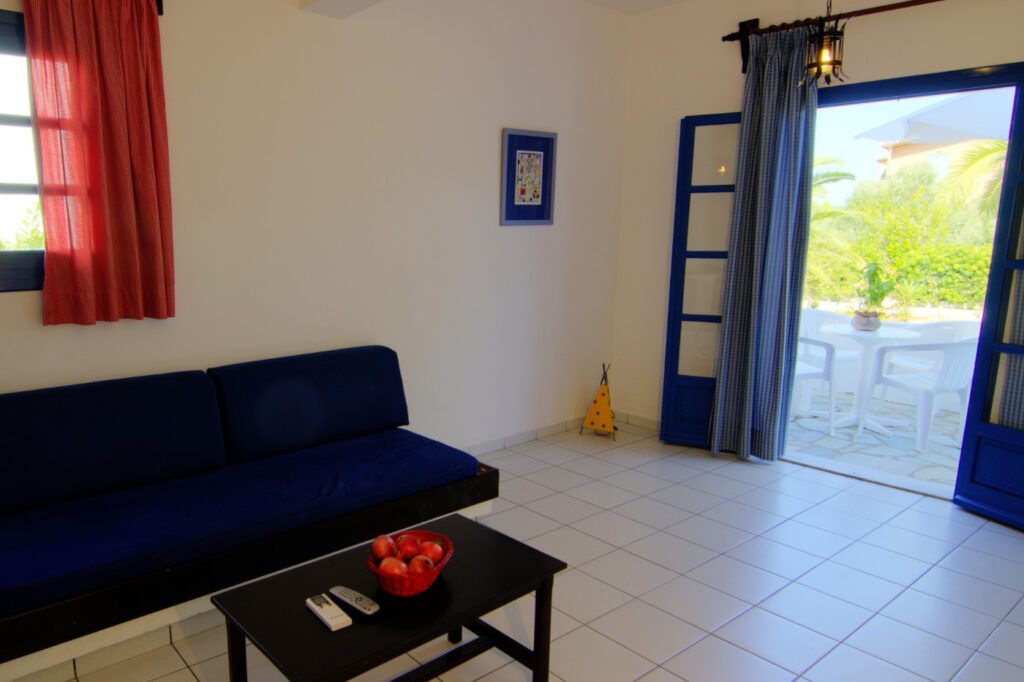 Located on either floor. Couples and families can enjoy the well sized upper floor verandas, offering panoramic views to the sea, the area and our garden.
The cool and spacious ground floor living rooms are also suitable for families with up to 3 children.
One bedroom with 2 single beds
Kitchen-sitting area with 2 sofa beds
Ground floor terrace with exit to the garden or upper floor veranda
Baby cot available on request (free of charge)
Facilities
Air Conditioning
Private bathroom with bathtub
Kitchenette, oven, kettle, utensils etc.
Fridge with refrigerator
Dining Table
Wardrobe/closet
Hair dryer
TV
Safety box
Wi-fi
Washing machine available in communal area
Apartment size: 40 – 45 sq. meters
Terrace or veranda size: 6 – 10 sq.meters
With a twin bedroom, a double bedroom and a ground floor terrace that exits to the garden.
Reccommended for 3-5 guests, it can also sleep a family with up to 4 children.
One Bedroom with a double bed
One Bedroom with 2 single beds
Kitchen-sitting area for up to 2 additional guests
One baby cot can fit in each bedroom (available on request – free of charge)
Facilities
Air Conditioning
Private bathroom with bathtub
Kitchenette, oven, kettle, utensils etc.
Fridge with refrigerator
Dining Table
Wardrobe/closet (one per bedroom)
Hair dryer
TV
Safety box
Wi-fi
Washing machine available in communal area
Apartment size: 50 sq. meters
Terrace or veranda size: 10 sq.meters